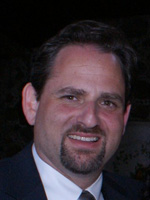 Polytechnic High School has undergone significant changes over the past several years which have led to remarkable results. Poly's improvement over the course of California's introduction of the Academic Performance Index (API) has been greater than any other high school in the Los Angeles Unified School District. In 1999, Poly was the lowest performing high school in the San Fernando Valley portion of the LAUSD. Poly's growth rate of student achievement has put us in the top 3% of all high schools in the state of California during the last 12 years.
Our reform efforts started with the culture changing and innovative leadership promoted by Dr. Janis Fries-Martinez, beginning in 2003, which led to the implementation of the Freshman and 10th Grade Centers and a unique 4x4 block schedule. Gerardo Loera took over in the fall of 2007 and was able to accelerate growth with focused and innovative practices related to program evaluation using data metrics not commonly used at that time.
The question remained for me: How do I follow the inspirational and unquestionably effective leadership that came before me? My answer simply is... from the heart. I have been at Poly since 2000 and am now entering my fifth year as principal. I had the good fortune to witness first hand what the school was like before reform efforts were put into practice and to learn from these two outstanding leaders that preceded me. One thing I've noticed through this era of reform and improvement is that we have an outstanding group of staff and community members willing to work together and willing to put the needs of students first. This mindset is fundamentally what allows us to implement programs and reforms that are sustainable.
I will continue to reach out to our stakeholder groups to strengthen the bond that collectively makes each of our contributions that much stronger. There is no doubt that at Poly we have improved educational outcomes for our students. With this context, I am inspired every day by the fact that we will not rest as we strive for ongoing growth and excellence. We focus on the following high impact areas: curriculum and instruction, differentiated support provided by our house model that now includes the upper-grade Royal and Gold Academies, expansion of club, athletic, and leadership opportunities, building positive relationships with our stakeholders, and continuously working to improve our capacity to better serve our students. We steadfastly support the district's goal of 100% proficiency, 100% graduation, 100% attendance, 100% parent engagement, and a safe and positive school environment which brings pride to the community of Sun Valley.
The goal that we have targeted is the floor for what we believe our students can accomplish. We have rebuilt our entire instructional program to meet very specific, rigorous, college readiness targets. We're excited to share that as a result, our college readiness rate is 55% in English and 61% in math, increased 14 and 7 percentage points respectively from 2013-2015. We have also increased the number of students taking an Advanced Placement course by 171 for a total of 629 students taking over 1,100 exams. That being said, there is not an ounce of complacency as we passionately pursue the goal to support every Poly student to graduate without the need to take even one remedial math or English class in college.
Setting the bar for our students is the Poly Math-Science-Technology Magnet. 88% of 11th grade students performed at grade level or above on the 2016 Smarter Balanced Assessment. 63% earned a 3 or higher on the Advanced Placement English language exam. The success of our Magnet, knowing it is a lottery Magnet that doesn't require students to be gifted to qualify, was the perfect model to emulate for all students at Poly. Demonstrating the unique culture of collaboration and collective accountability that exists at Poly and is the hallmark of most Pilot Schools, we have multiple instructional leaders in our Magnet Program that have taken on broader leadership roles to support the success of all students. Our Magnet program led by Jayne Couchois serves about 400 students on our campus and has distinguished itself as one of the top performing lottery Magnet programs in the District including 13 MIT admissions in the last 5 years.
As our residential school (including our School for Advanced Studies) program has increasingly focused on a College Board strategy and implementing many of the elements modeled by our Magnet Center including increased access to AP classes, we've become more strategic in our partnership with Mission and Valley College. We still believe in the traditional program in which our students have multiple opportunities to enroll in community college courses on our campus that provide transferable units to 4 year universities for free. However, we've recently partnered with the Summer Enrichment Program staff at Mission College to build a STEM cohort within our SAS program. Cohort 1 kicked off in the summer of 2015 with a 4 week program, providing project-based learning opportunities for a week each in the fields of science, technology, engineering, and math. 85 students participated in Cohort 1. The partnership with Mission facilitated our new affiliation with the UCLA School of Engineering in which they provide online tutoring, field trips, and a preferential application window to their prestigious summer programs. In our first year, 2 Poly STEM students were accepted into UCLA Tech Camp. This school year, Cohort 1 students will have the opportunity to engage in our new Project Lead the Way Introduction to Engineering Design course as they move on to 10th grade.
In the past ten years over 100 high schools have visited Polytechnic High School. Recently we've been visited by a school in Arizona, a local charter school, multiple district schools, and serve as a collaborative partner for two schools on the rise: Fremont and Manual Arts. But perhaps our most exciting new partnership is with our neighbor, Byrd Middle School. We are passionate about our collective vision to support college readiness for all the students we serve and know that our message resonates far more deeply in the community when we speak with one voice.
Over the course of our years of reform and growth, we have earned a reputation for doing things differently. The staff of Polytechnic High School is committed to being innovative and taking on new challenges in the interest of our students. With this in mind, 93% of our teachers voted in the fall of 2012 to convert
to an LAUSD Pilot School which allows us to have more autonomy. We've leveraged the additional autonomy to expand the arts, require all students to take 4 years of math, double our AP offerings, offer a comprehensive SAT prep program, double the number of counselors we have including one dedicated to our limited English proficient students, while also beginning a full inclusion program for our high need special education students. We were also thrilled that we were selected as one of only 100 schools nationally to implement the College Board's Advanced Placement Capstone (research) program in 2014. To this day, no other LAUSD school offers this unique and elite opportunity to their students. We also continue to adjust and recalibrate every year which has led us to expand four quarter, daily, 90 minute English instruction for all 11th grade students too. College readiness for all isn't just a catch phrase to us.
Rest assured, as we move into our midterm review of our school goals in the spring of 2017, we will continue to push forward relentlessly to improve opportunities for our students and support their achievement. It's simply part of our Poly Pride! I could not be prouder to be the principal of any high school in this great country of ours!
Ari Bennett
Principal
John H. Francis Polytechnic High School