Brief History Of Poly

Our Beginning
Our school had its beginning in 1897 as a commercial branch of the only high school in our city, the Los Angeles High School, located on the present site of the Board of Education. In 1905, Polytechnic was moved to the corner of Washington Blvd. and Flower St. in what is now downtown Los Angeles. Polytechnic is the second oldest high school in our city.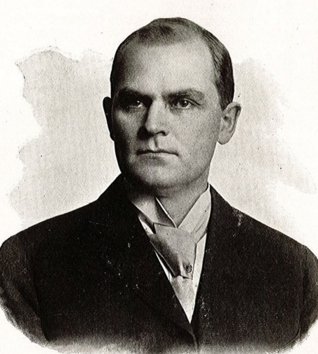 To commemorate our distinguished founder and first principal, John H. Francis was added to the school's name in 1935. The bust of John H. Francis (which is presently in our school's auditorium lobby) was first unveiled at the original Poly High School in 1931.
In 1955 it was decided to move Polytechnic to a new site where it could best serve the needs of our changing city. In February of 1957 Poly moved to its present site in the San Fernando Valley and opened its doors to new students. Our present campus was built at a cost of over six million dollars and covers forty acres.
Our school is a comprehensive high school, offering courses in all academic fields and several vocational areas, but we are proud of the name Poly as are thousands who have benefited from its educational opportunities in the past.
Poly Pride and Spirit
You may graduate from Poly with the highest honors possible, yet, without school pride and spirit, your education and experiences will have been limited. You will not have the full benefit of what Poly offers. Spirit comes from having pride in Poly and understanding our school's purposes. Spirit makes us proud that we are Polyites by being involved in only those acts which bring honor and dignity to our school.
Our Name
Our name is made of two parts: "Poly" meaning many, and "technic" meaning arts.
Motto
"Victory With Honor" is not only our motto, but a way of life for us at Poly.
Our Seal and Mascot
The blue and gold parrot constitutes our official school seal. This emblem represents the spirit of our student body - the books the Poly Parrot carries represent our pursuit for academic excellence.