Am I on Track
Graduation and College Admissions Requirements
Am I on Track for a UC or CSU?
To determine whether you're on track for a CSU or UC school check the table below and have the following two items in hand: 1) Your transcript 2) UCOP A-G course list, which you can download just below this table.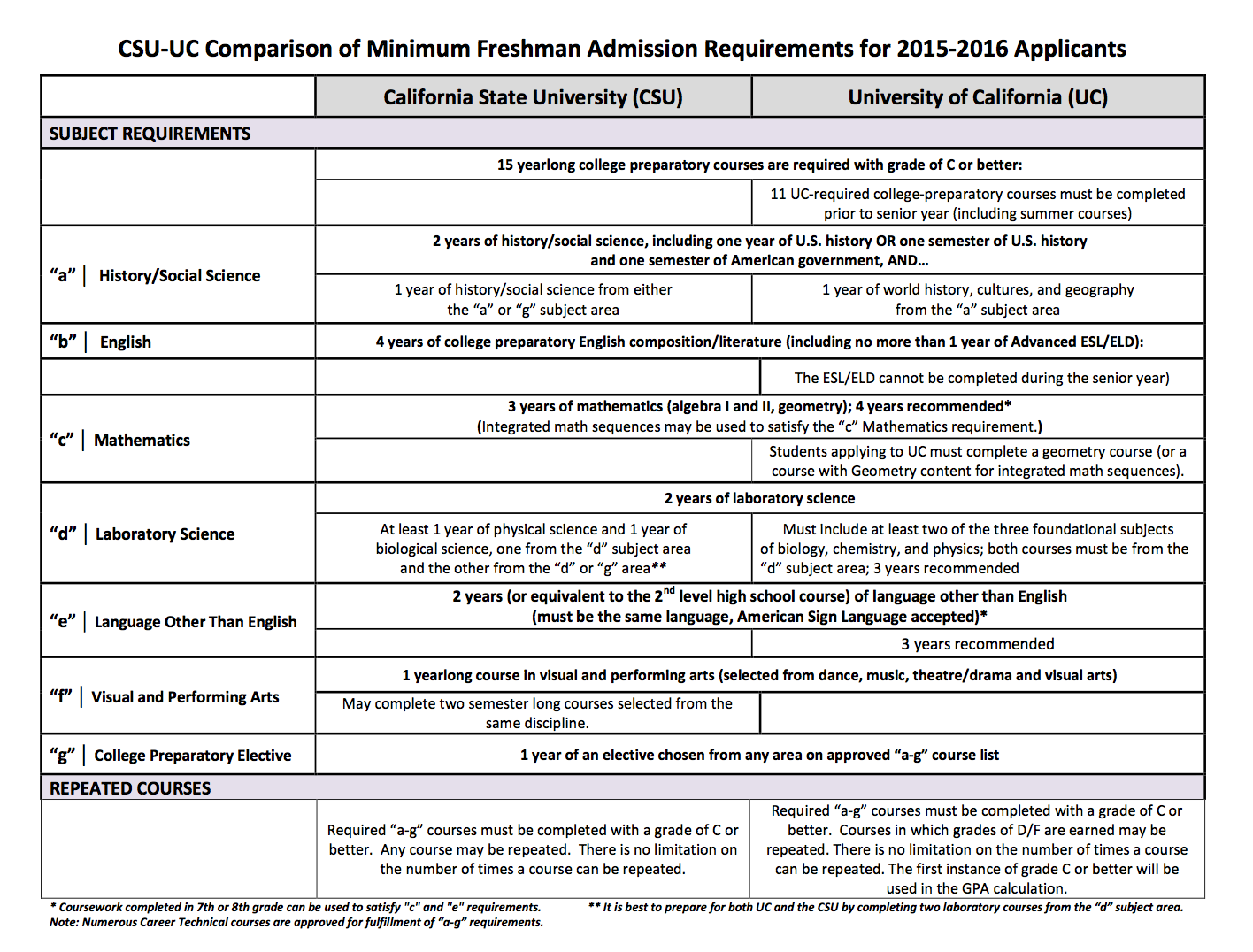 Click
HERE
to download Poly High School's 2020-2021 approved A-G Course List. Check to see that you have taken courses that satisfy each of the subject areas.
Am I on Track to Graduate?
You will be meeting with your counselor to complete an Individual Graduation Plan.
Click
HERE
for a blank copy. Use this form to keep track of your progress. Remember CSU's and UC's require a C or better in all A-G courses.
*Note that Poly HS has additional requirements and policies relating
participation
in the graduation ceremony including satisfactory attendance and behavior. Please refer to the senior contract for more details.
Are my SAT/ACT scores on Track for Acceptance into a CSU?


Below is the CSU eligibility index for SAT scores. Simply find your GPA and locate the score next to it. This is the minimum score that you'll need to attain to qualify for a CSU.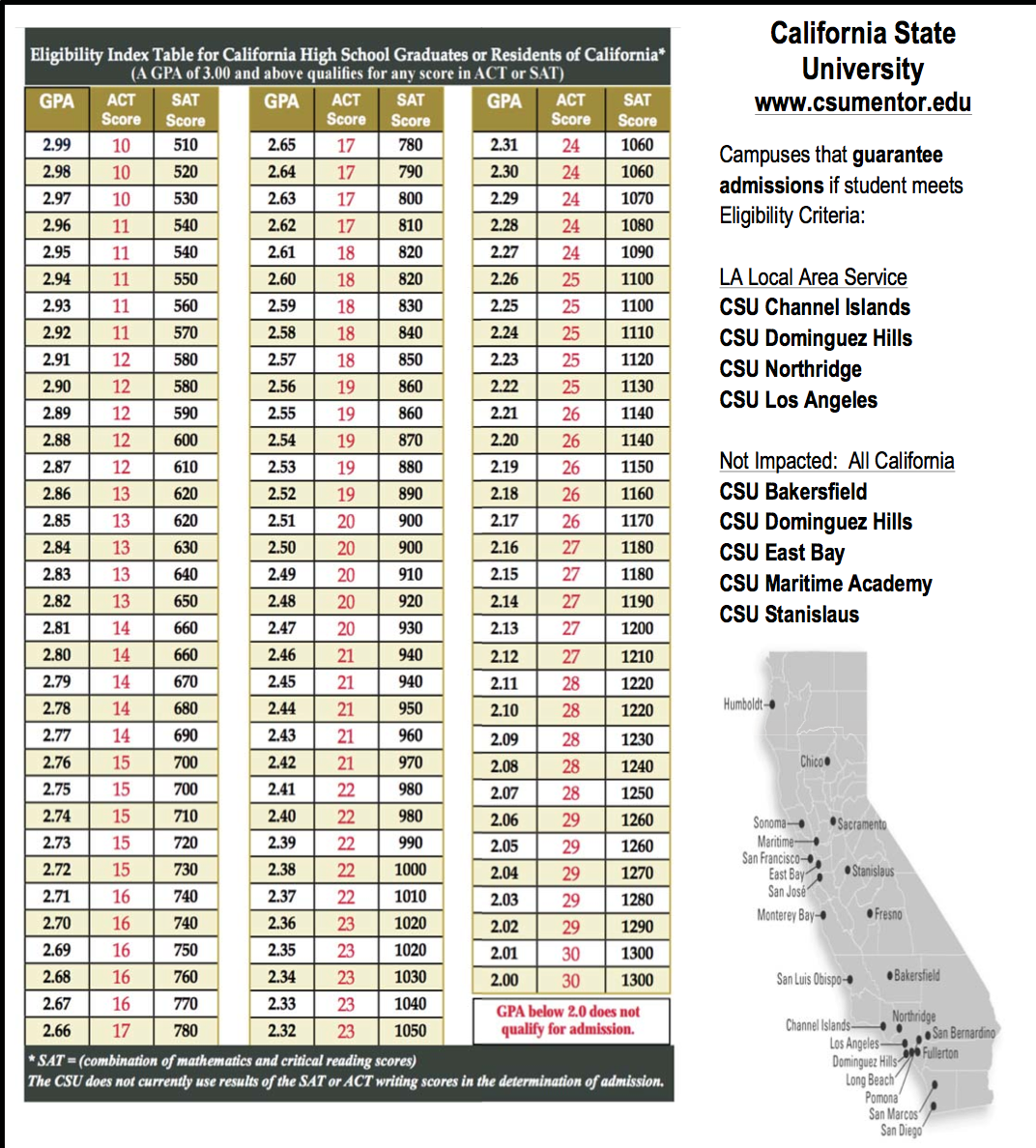 Are my SAT scores and GPA on Track for Acceptance into a UC or Private School?
To determine if your SAT scores and GPA are on track for a UC or Private school check out the video below: